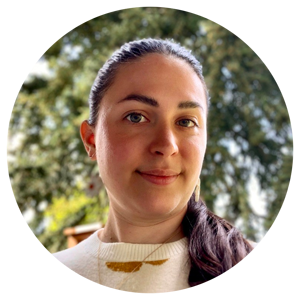 A passion for creativity and design has always been prominent throughout my life. Aesthetics aligned with storytelling can elicit so many emotions and actions with something as simple as paper or pixels. I'm in love with ideas, passionate about destroying assumptions, and a sucker for humor.
I'm an agency Art Director with 7+ years of experience across a multitude of channels & tactics. I've worked on ad campaigns, branding, web design, print, outdoor, digital, email, video and social media. As an integrated creative, I'm able to take a project from brief, pitch and scope to art direction and oversight to design and production. I love collaborating with teams of varying diciplines and specialities to bring forward a cohesive vision.
If all that sounds good to you, let's chat!

Capricorn
Hard-working and Dedicated, Reliable, Humorous, yet reserved. Adventurer at heart.

Natural
A love for the outdoors, and everything nature. Animals, plants flowers, especially fuzzy moss.

Fantastic
A curiosty and love of the fantastical. Dragons, Folklore, Past lives, etc.
A treasure trove of interesting!

Sweetie
A love of all things sweet,
both visually and sugary.