SONOS HOLIDAY GIFT GUIDE
MEDIA KIT & MICROSITE
Creative Director: Joel Wheat
Copywriter: Olivia Tinsley
Web Designer: Ivan Mrazovic
Illustrator: Emma Dowling
Designer: Emily Klammer
Development Lead: Karl Norsen
Sonos needed an accessible and interractive alternative to their annual in-person press demo event in the form of a microsite and media kit. The final product needed to leverage existing product assets, and was completed in a month (for timely media pitches). The holiday gift guide's goal was to expand Sonos' reach into women's lifestyle and culture-seeker media outlets. The brand already receives considerable attention from men's lifestyle or tech trends publications.
We developed witty and relatable personas that aligned with each speaker - depicting how they could be used, backed by stats and product features. In the visuals, we flipped the expected stereotype of traditional audiophiles, while staying on-brand for Sonos. As the Sr. Art Director on the project, I pitched the visual direction, oversaw design and illustration, and acted as liaison between dev and design through to QA.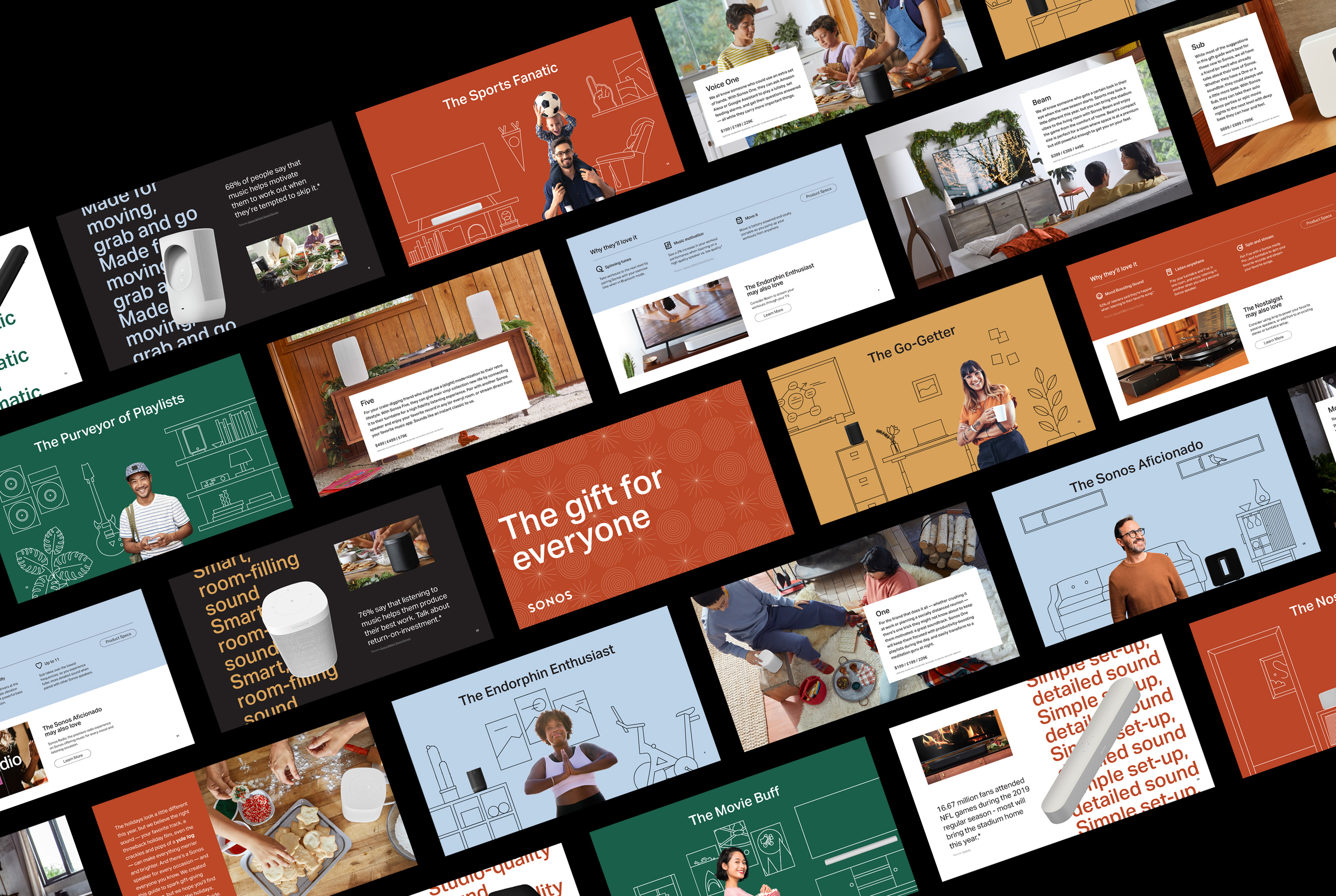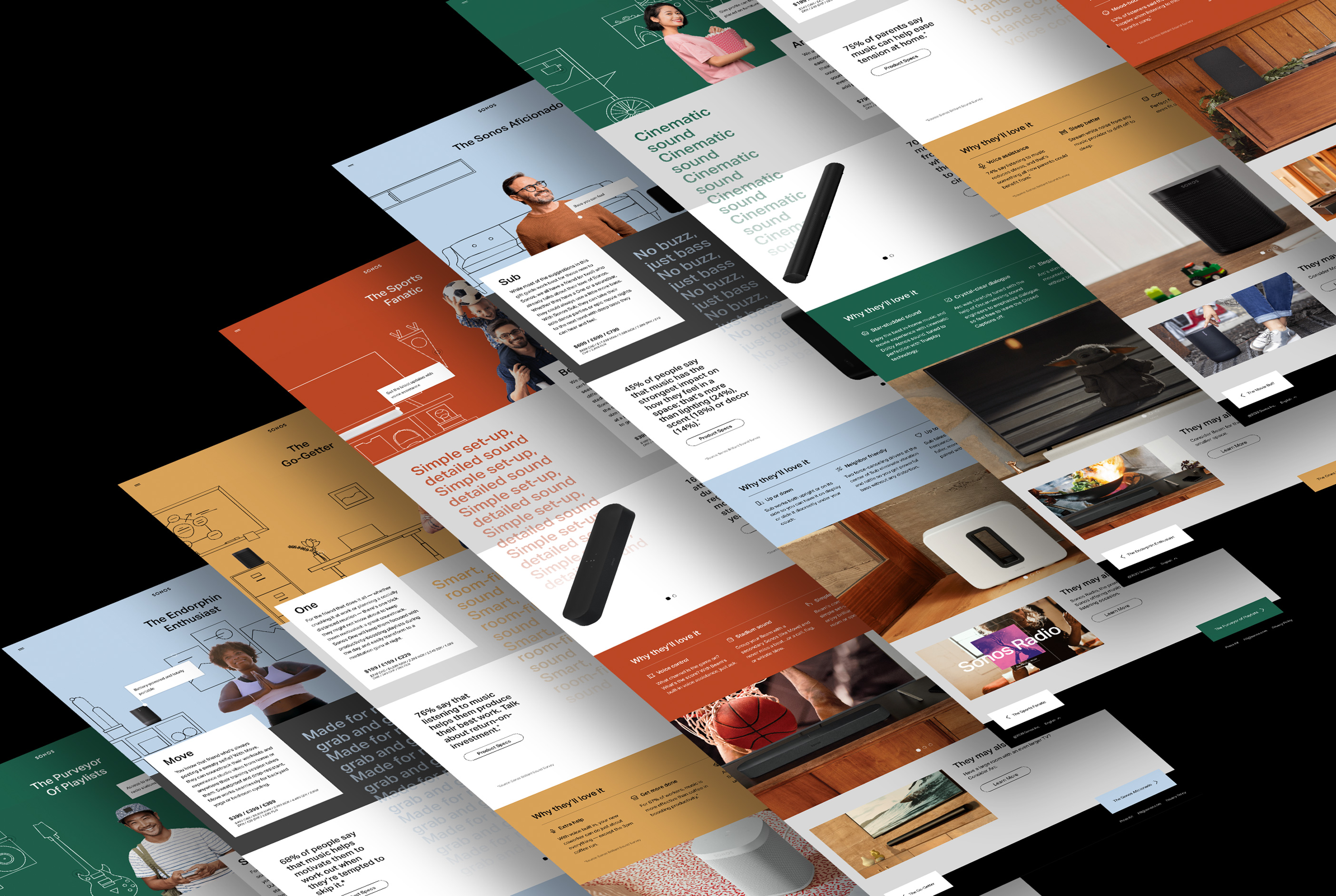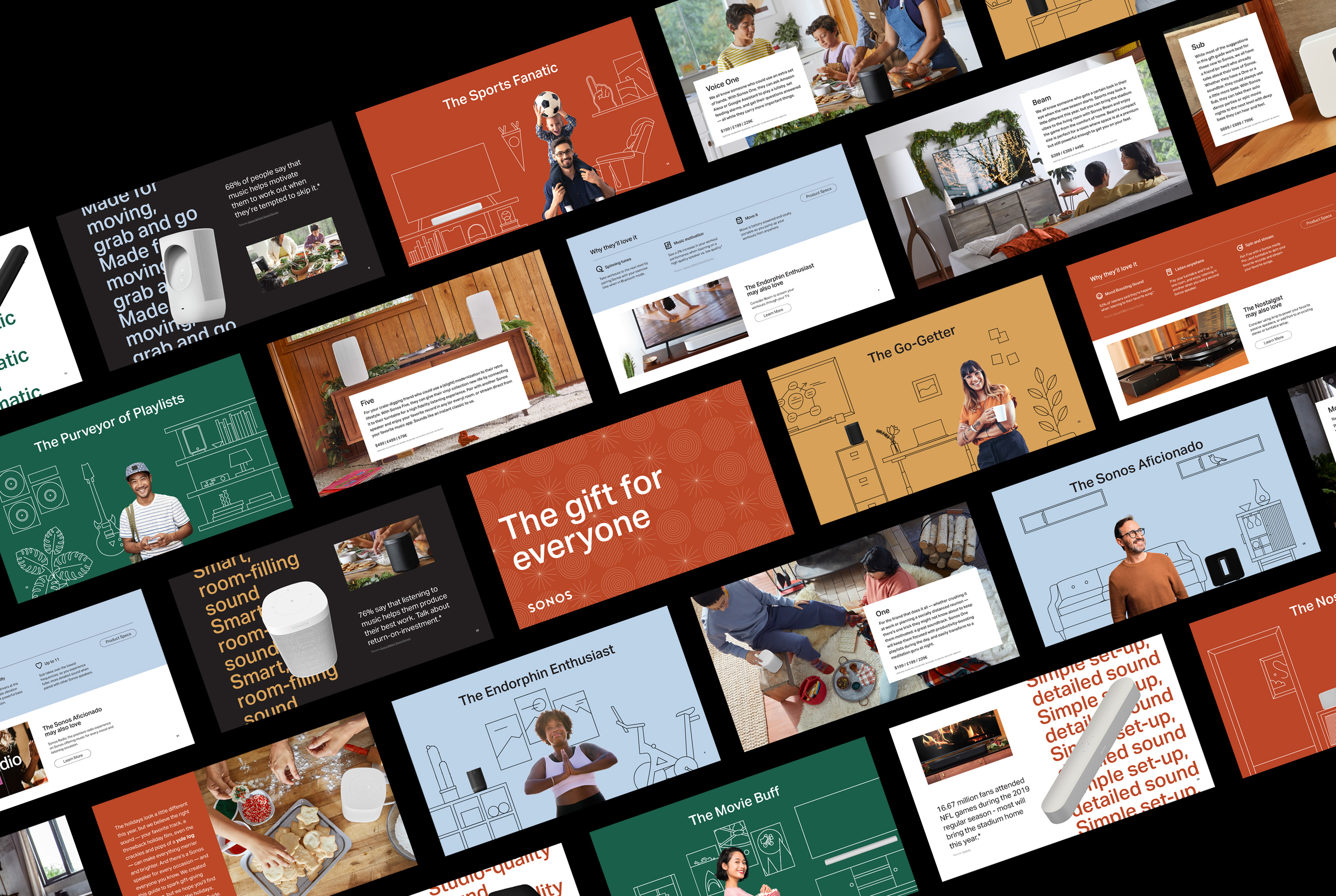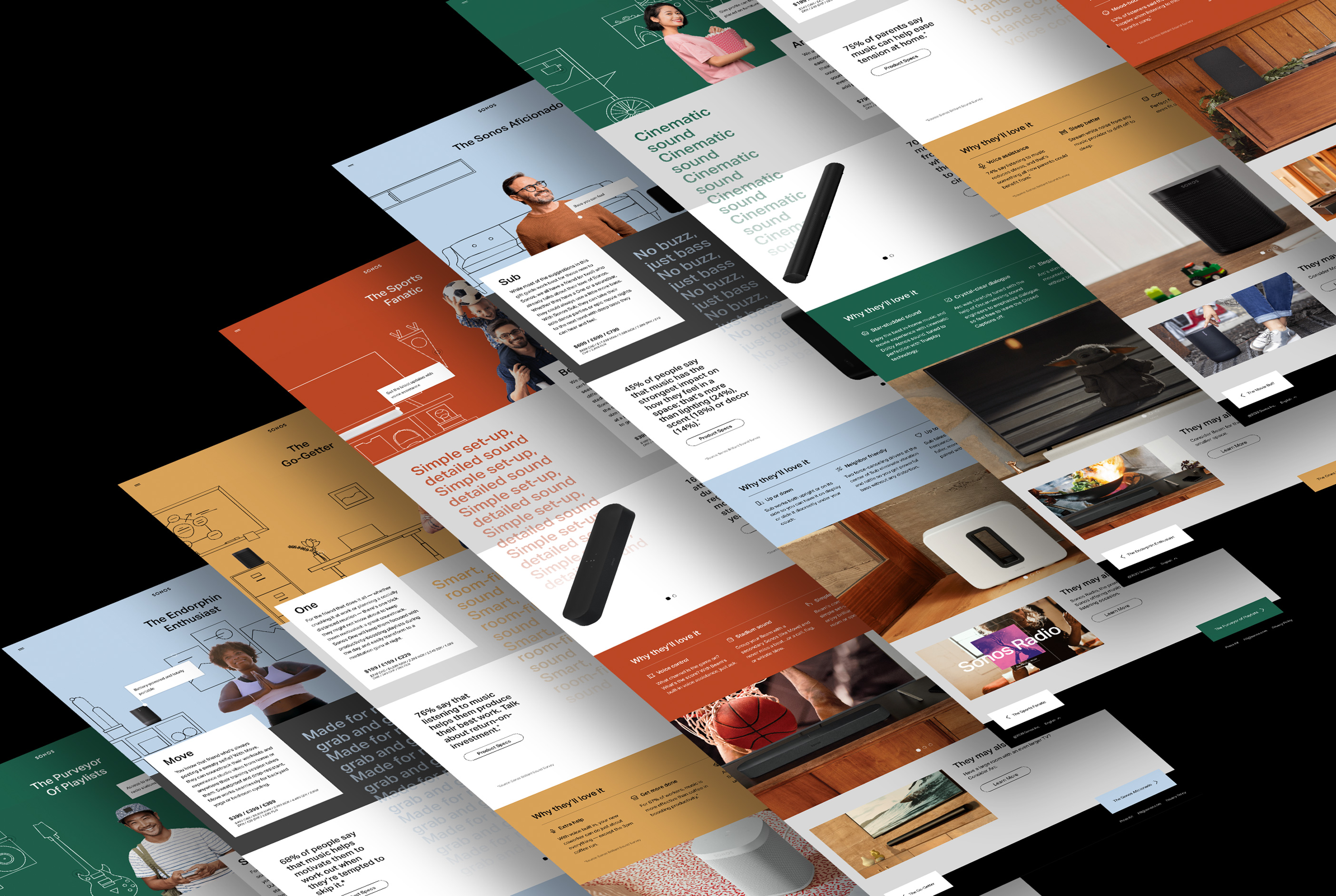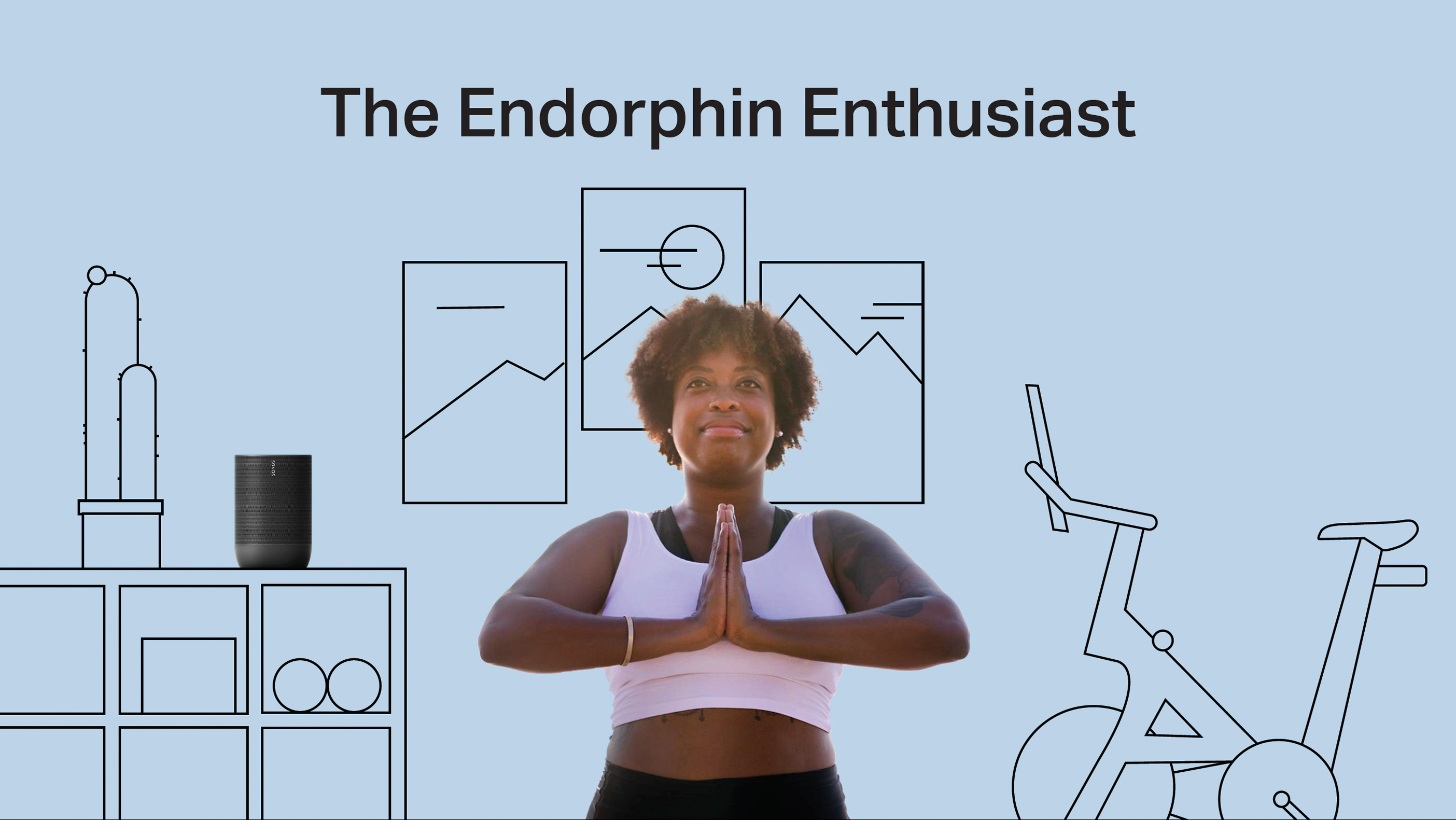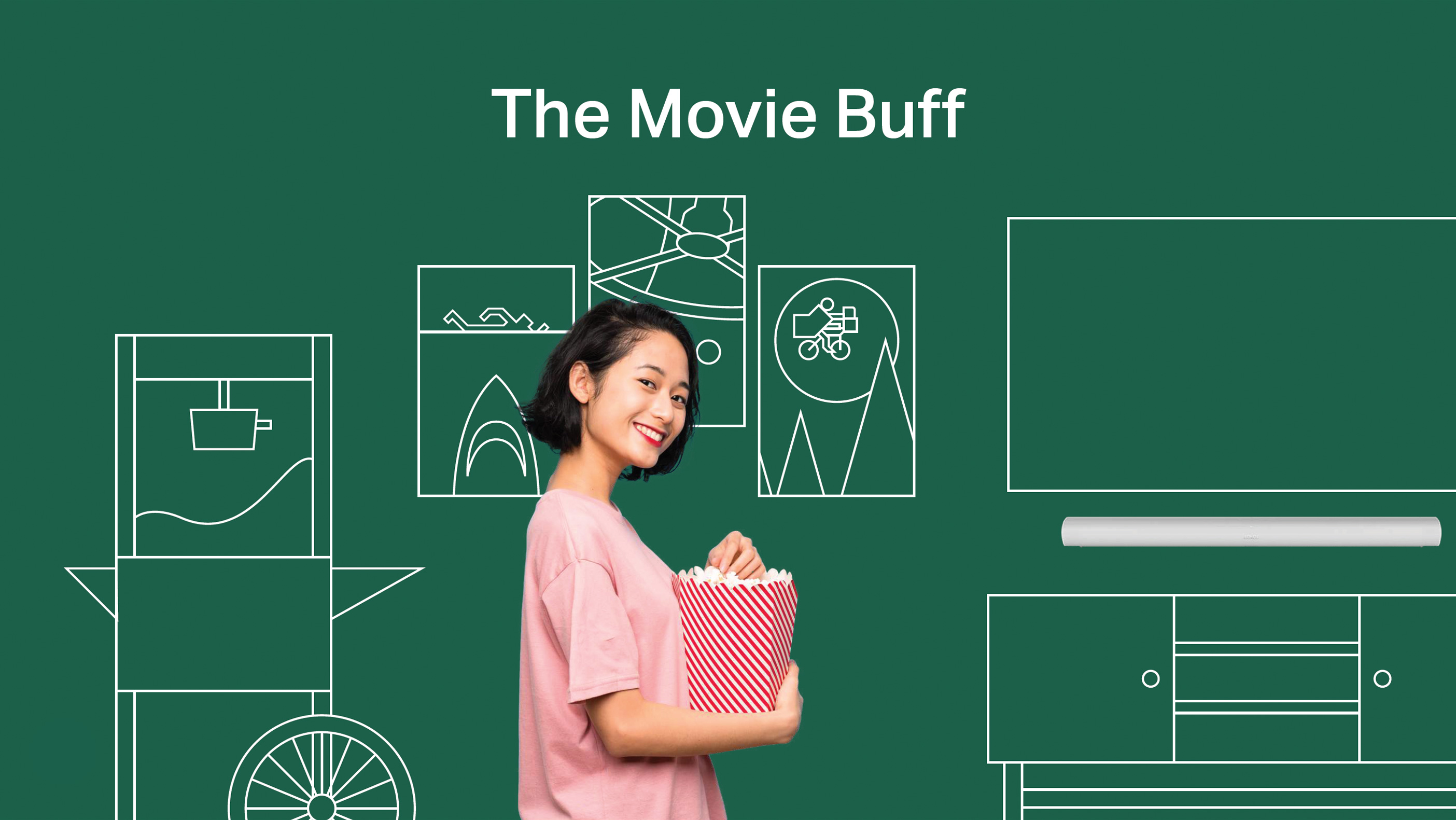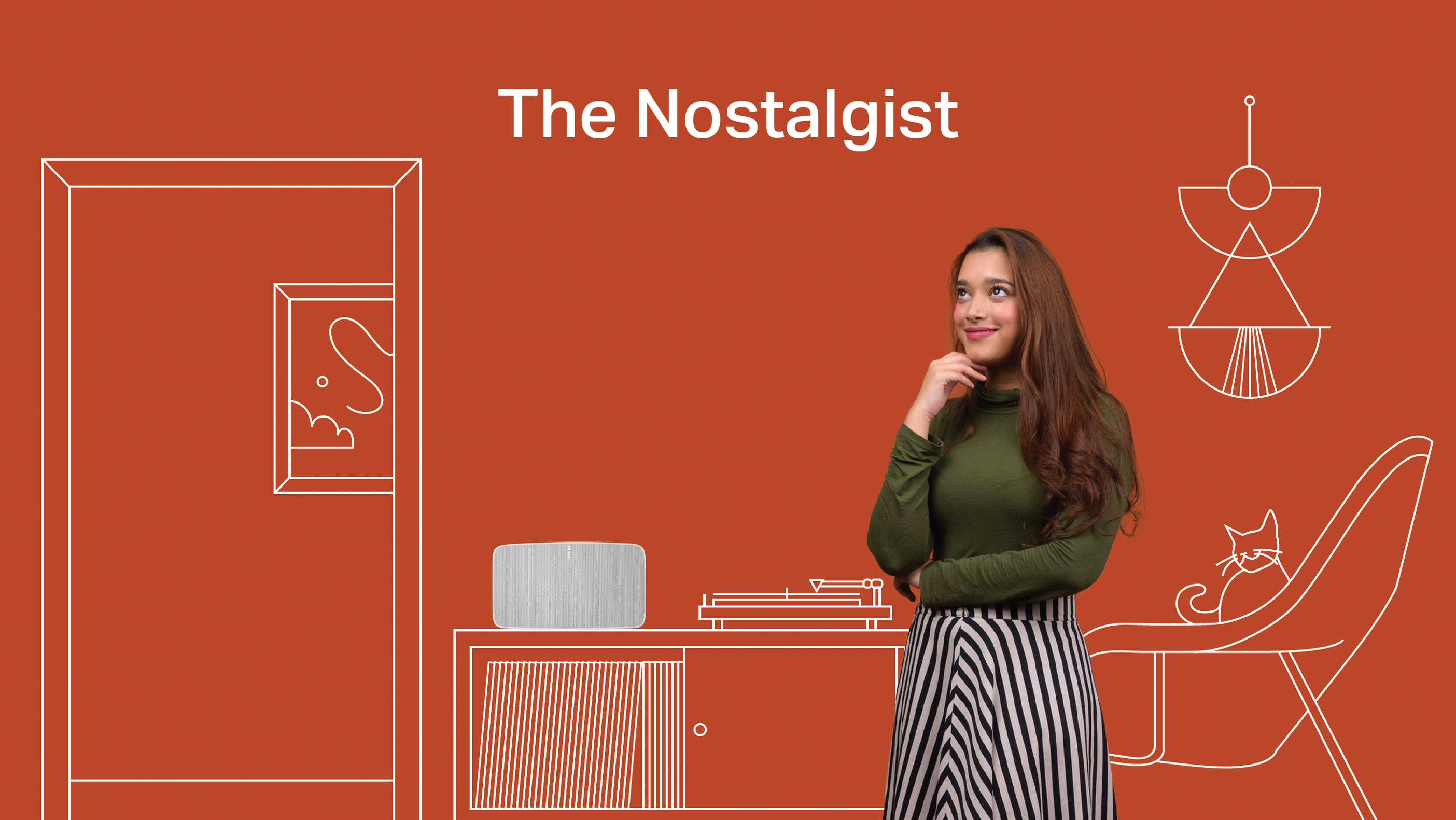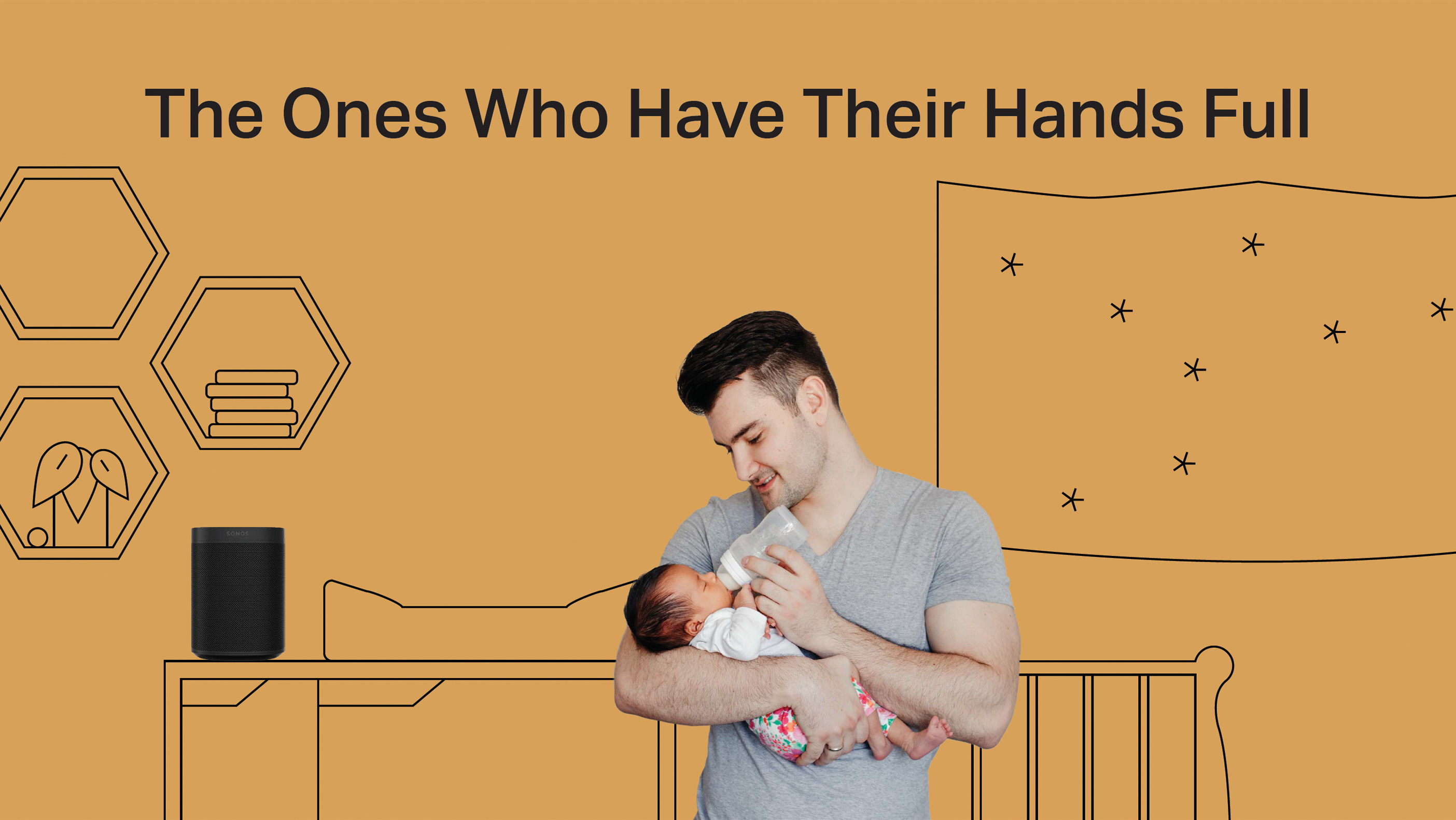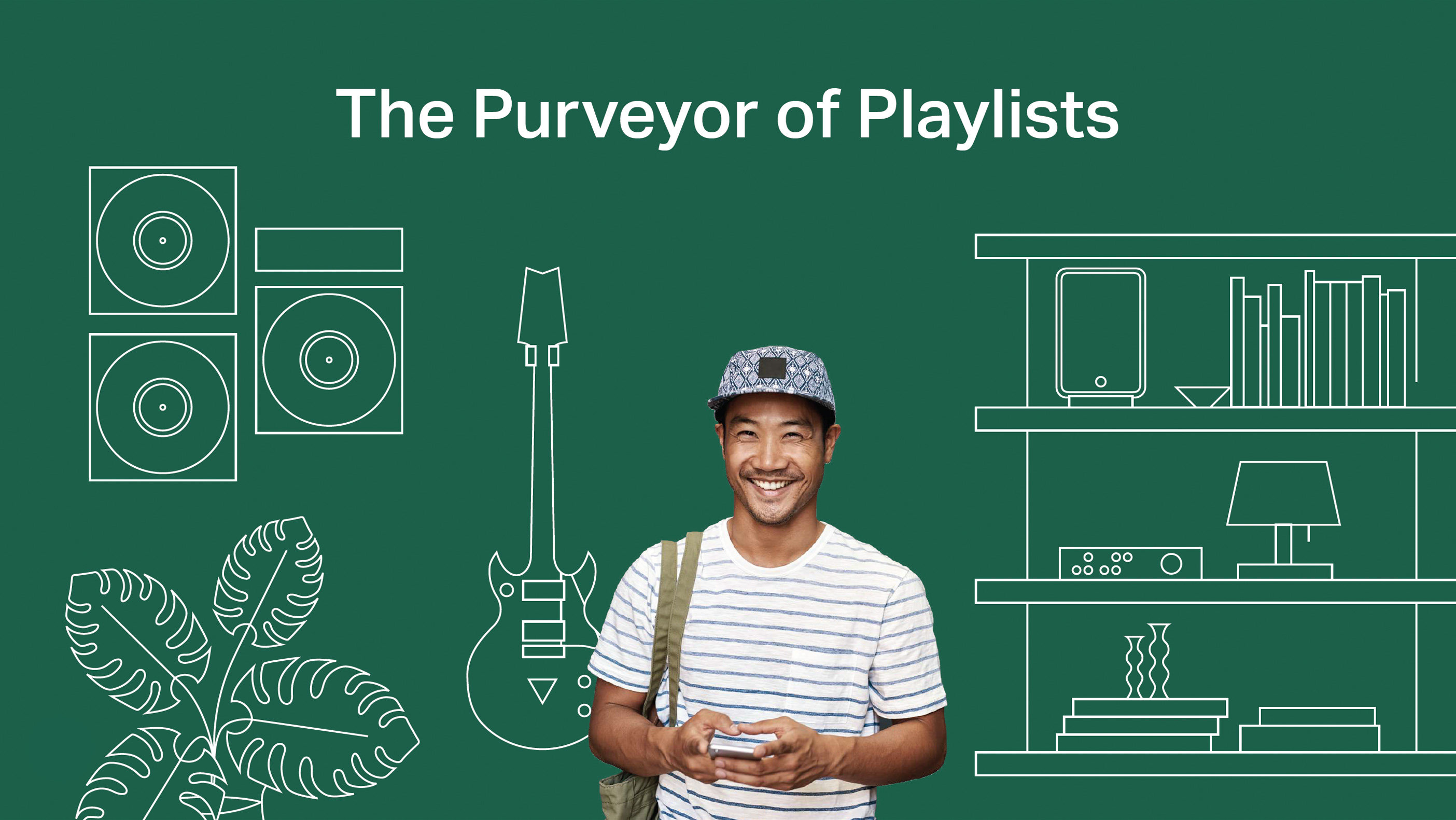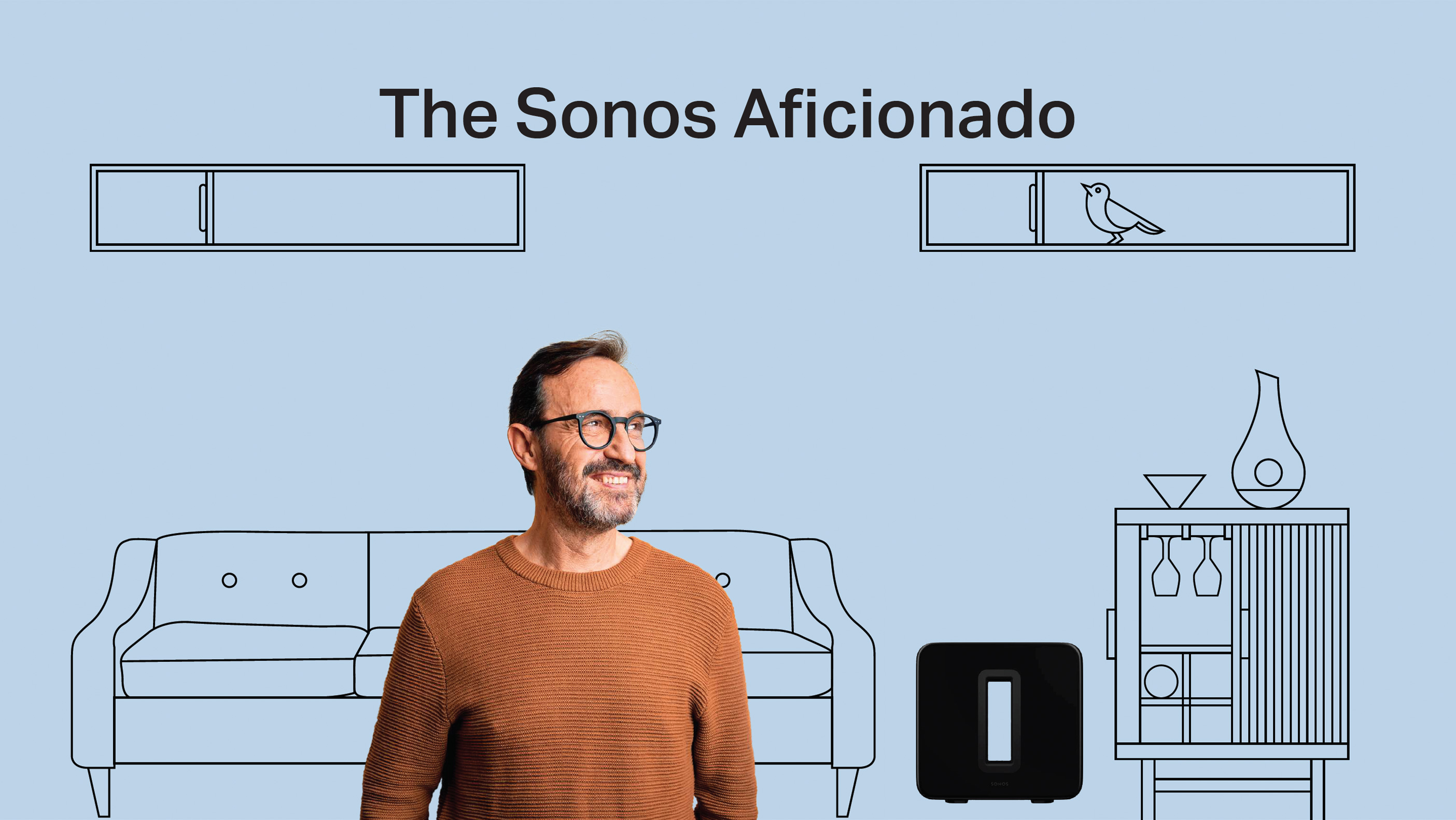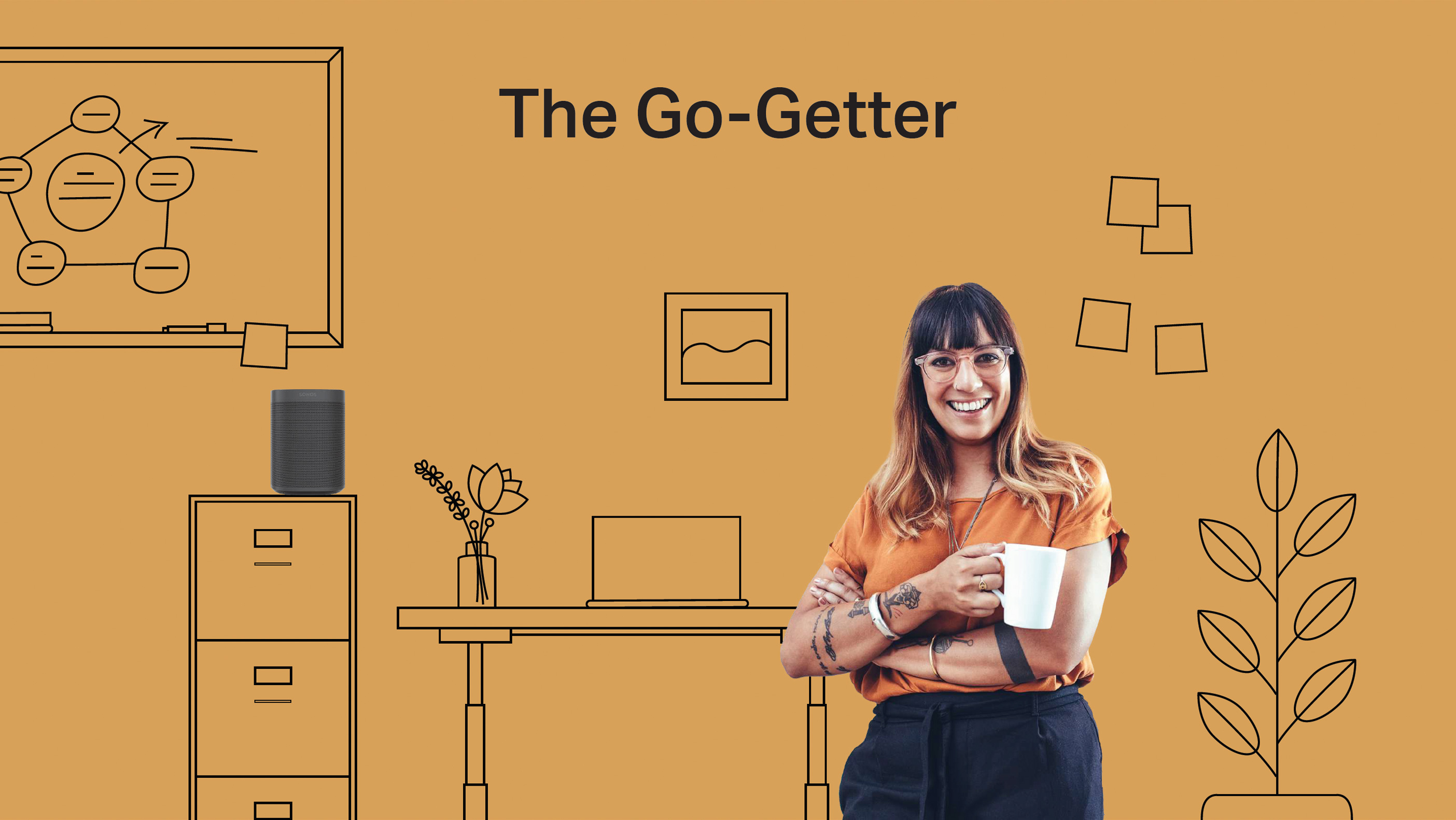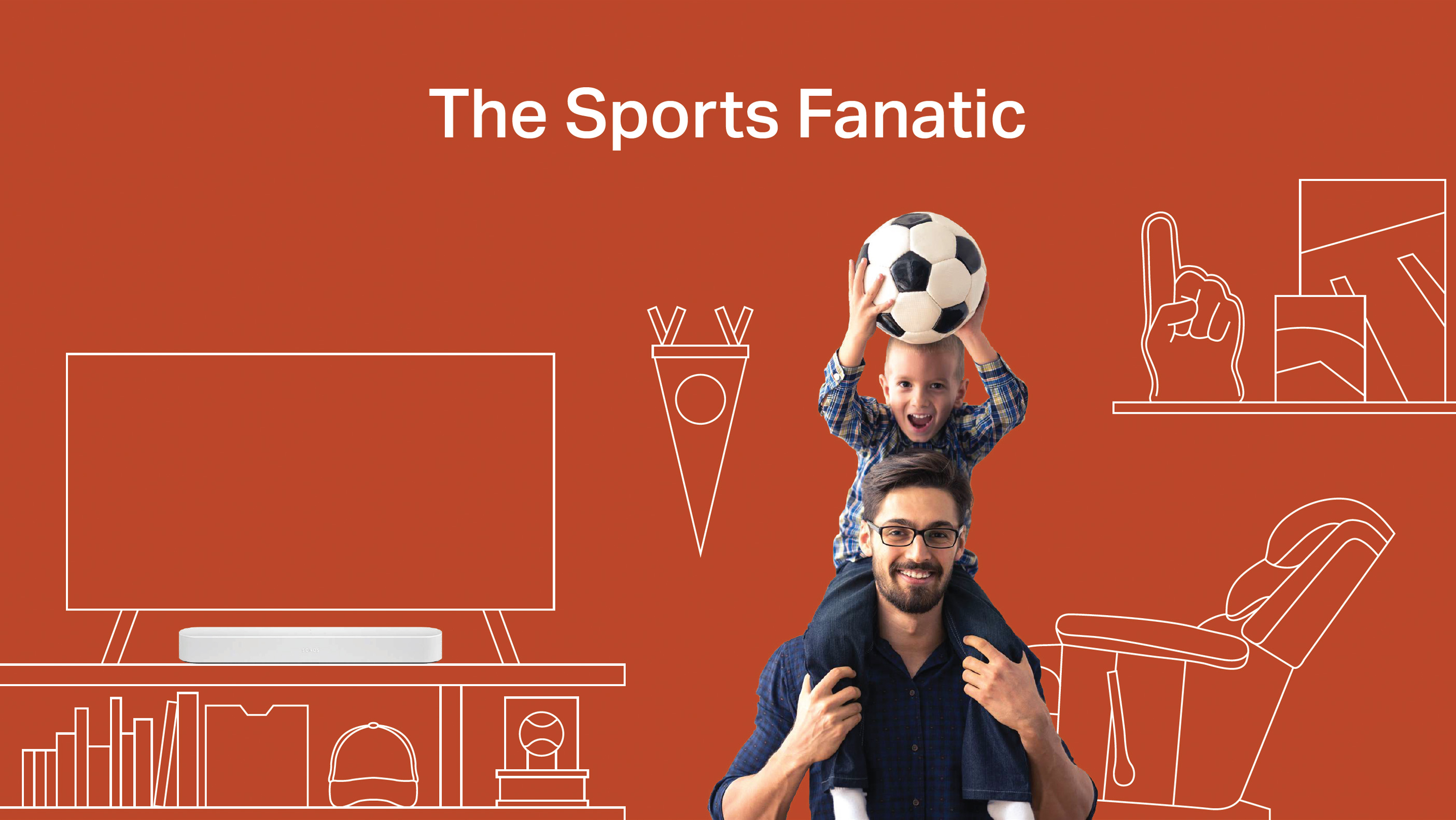 FROM THE CLIENT

"Can't thank you enough, it turned out beautiful!"